D3COD INC. is a Cyber Security and Digital Forensic consulting firm. We believe that organisations must have robust data privacy and cyber security policies and strategies that are aligned with a wider secure digital transformation strategy.
Today, with the omnipresence of digital technology, privacy and data security must be an integral part of any project. We believe that being compliant and managing data in a secure and transparent manner should be done not only because the law demands it but also because it is the right thing to do.
Our team of seasoned IT, Cyber Security, Governance, Risk and Compliance professionals ensure that we deliver all our projects on time, within budget and with the highest quality.
Cyber security
Information Systems security
Penetration testing
Data protection
We help organisations comply with : EU-GDPR, PIPEDA, HIPPA, CCPA.
Digital Forensics
Digital Forensics Investigation
Digital Forensics Litigation Support
GRC
Risk & Compliance Management
Training, awareness and certification
IT Audit
Why work with us?
We are a team of experts with Real-World Security Expertise that offer tailored solutions that can suit your budget.
Information Security is our only focus.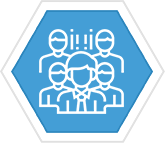 Expert Team
Our expertise enables us to understand client needs quickly and accurately; to develop appropriate solutions and focused strategies. As a result, we deliver innovative solutions that add real and lasting value to your organisation.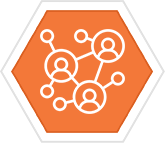 Partner Network
We have built strong partnerships over the years that allows us to offer a highly qualified expertise globally. We strive for enhancing partnerships with strategic actors.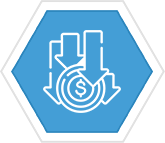 We Simplify Compliance
We simplify complex regulations and standards. We automate long processes and procedures. We have developed tools and methodologies that allow organizations to achieve ultimate efficiency, and helps us to keep the cost down.
TOP security risks for SME'S
Human error
Lack of Cybersecurity
Knowledge
Phishing & Malware Attacks
Weak Passwords
Insider Threats
Ransomware
Reputational risk
Regulatory authority fine
TOP security impact for SME
Cyber-incidents can have a severe financial, operational, legal and reputational impact.  Some examples of impact from a cyber-incident may include:
Negative publicity resulting in loss of reputation
Loss of intellectual property or trade secrets
Fines, lawsuits and legal fees resulting from noncompliance or loss of confidential or consumer information
Forensic investigation costs
Public relations campaign costs to improve public image
Technology improvement costs to mitigate and improve cybersecurity controls
Loss of time and productivity

60 Percent Of Small Companies Close Within 6 Months Of Being Hacked.